All of our staff are qualified through Swimming New Zealand or Austswim and have their first aid certificates. They also continually upskill through external courses or in-house training. 
Richard & Claire Washington
We are both qualified Physical Education Teachers with a passion for Teaching the fundamental skills of swimming and Water Safety. Richard is an Assistant Principal of a Secondary School in Christchurch and Claire has an oversight of the business from home with her 3 children.
Claire was a national competitive swimmer as a teenager and has competed in long distance swimming. She has since coached at Aquagym in Christchurch and Moana Pool in Dunedin as well as managing a learn-to-swim and competitive programme in Hong Kong.
We both value the importance of learning to swim as a vital physical skill but also the more recent research on the effect of brain development shows the rewards are far-reaching.
I live in the Selwyn District with my 3 amazing children; Mia-Rose, Sebastian and Felicity, my husband Samuel, our 2 dogs Zeus and Luna and our 2 goats Bertie and Frannie - so a very full on household!
Before starting here, I worked in customer service and IT before moving up to a Team Leader role. After having my daughter, I decided to pursue one of my passions – swimming! As a teenager, I was a competitive swimmer and now as an adult, I enjoy long distance swimming and ocean swims. I have been a qualified swim instructor for many years and am also a qualified lifeguard. I have always valued the importance of not only learning to swim but also how to survive. I cannot wait to get to know yourselves and your children.
I have 3 beautiful girls, in our spare time we like to go for family bike rides, BBQ's with friends and of course swimming! I am a big kid at heart and find it easy to get on the same level as the little ones I teach.
Water is a big part of our lives, all 3 of my girls were born in water and since then water and swimming is just a usual part of our week. I love to encourage children to relax and enjoy water and I think my patient and nurturing personality helps the children relax and achieve their goals.
 You can have faith in me that your child will be encouraged and cared for in the water but best of all that we have loads of fun learning to swim. I look forward to teaching your little treasures soon.
Triena Graham - Instructor
I have been a swim instructor for five years. I have a very "hands on" teaching style. I love teaching from babies through to adults, celebrating every small step that gives the swimmers confidence and a good swimming style.
I am married to Paul and we have three children, Sam 26 lives in Wellington with her partner Clare, Jac 25 is currently working in Canada on a two year work visa and Alex 16 is in year 12 at Hagley College and a competitive squad swimmer for the Selwyn Swim Club.
I love cooking, photography, travel and animals of which we have a few chooks, bunnies, cats, cockatiels and a dog. Also camping and family time.
I have been swimming competitively for the past 5 years. While I still enjoy swimming, my current passions are surfing, rebuilding cars and skating. I am currently training to be a nurse.
I love being in the water and helping spread the knowledge of swimming and water safety.
I live in Selwyn with my 2 children: Ruby and Alex and my husband Mark. During our spare time we love heading away in the caravan exploring new places and spending time with our family and friends.
During my childhood, I loved swimming and swam in many swimming competitions. I look forward to meeting your children and helping them become great wee swimmers!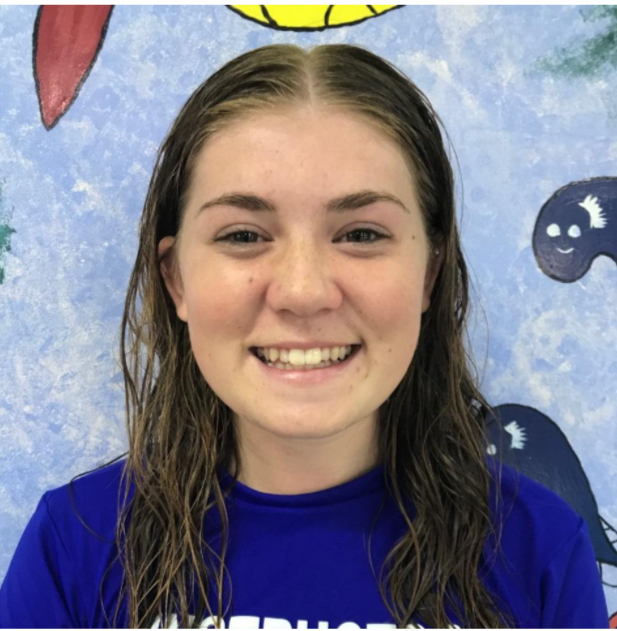 I moved to the Selwyn area a year ago with my family and have really enjoyed it. In 2021 I competed in the Coast to Coast, which was a really fun experience and I am training already for next years event!
I have a passion for everything sports! I am currently studying at the NZ Institute of Sport and am hoping to pursue a degree in physiotherapy. I have coached both netball and basketball for a primary school and intermediate age group.
Learning water skills is essential for children, I look forward to meeting you all.
I have always enjoyed swimming and water sports and have been active and competitive in swim squad, triathlons and waterpolo. In recent years I have been a waterpolo and netball coach for younger students at my school and I have really enjoyed this experience working with children.
Being from Marlborough I have grown up down the Sounds which has given me the experience and knowledge on how to be safe whilst having fun and on the water.
I am an extremely outgoing person and look forward to meeting you all!
Melissa Neill - Instructor
I am currently studying towards a degree in Primary teaching at the University of Canterbury. I also have a 5 year old son, and in my spare time we like to go hiking & play around on jet skis. I started swimming when I was 6 months old & never stopped. I swam compactivity for a number of years stopping at the age of 16.
I have coached children from ages 2-19 years old for 2 years now. I enjoy watching children develop their confidence in water & love seeing their excitement as the learn a new skill. I look forward to meeting you all and watching you have fun in water learning new skills.
Callum Sullivan-Roberts - Instructor
I am a student at St Thomas's.  In the summer I am a Lifeguard for New Brighton Surf Lifesaving Club and help out with junior surf teaching basic skills around water at the beach.
In the winter I am a Canterbury Referee refereeing Youth Grades.  I also represented Canterbury in Wellington refereeing at the national Rippa rugby tournament in 2019.

Charlotte Johns - Instructor
Swimming has always been a big part of my life. I was a swimmer for 16 years and swam at a National Level with Jazzy Swim Club.
I am studying at Science at the University of Canterbury. In my spare time, I spend as much time as I can outside, I love going to the beach and tramping.
I look forward to getting to know yourselves and your swimmers.